Hair Extensions by Studio B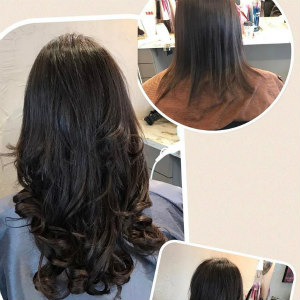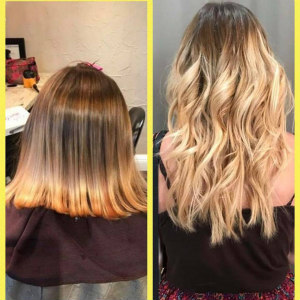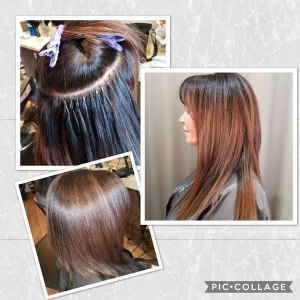 Studio B Hair and Color is now offering Hair Extensions by BABE.
BABE I TIP extensions are applied without the use of heat, waxes or glues. Consequently, your hair will not be damaged and the service is completed in less time than other methods.
Whether you want to add length, body or even some highlighted sections, BABE Extensions are for you. It's fast, easy and fun and when you're done they come out as simply and easily as they are applied.
Hair Extensions by Babe
All Babe extensions are 100% Premium Remy Human Hair. Available in individual strands, Naturals allow you to achieve a natural, more voluminous style.
Unlike the traditional extension methods that use heat, glues and chemicals to fuse the extensions to the natural hair, Babe  flat tip Extensions use non-invasive, non-damaging cylinders to hold the extensions in place, which can be removed safely and easily from the hair when needed.
The BABE Application Process requires no machines to heat glues – our damage free process can be completed up to three times faster than traditional extensions, PLUS they can be removed even faster.
Hair Extensions by Babe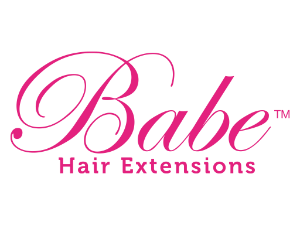 Hair Extension by Babe is a perfect way to add the look you want without breaking the bank. 
Babe's 100% Human hair is used by salons and stylists all over the world for its ability to maintain a radiant and smooth texture without using synthetic coatings.  
Its attachment method does not require heat, glue, or chemicals which means no mess or damage to our client's hair.
INTRODUCING MICRO BONDONG EXTENSIONS – PERFECT FOR FINE, THIN HAIR
The micro-bonding technique is unique. It focuses on careful volume over dramatic length. Micro-sized kertin fusion strands expertly fill in the patches of hair above the crown of the head bringing back youthful fullness to any length.