Currently in Stock
Currently in Stock 10 oz and 16 oz
FRIZZ DISMISS
Redken's Frizz Dismiss haircare line features the Redken Smoothing Complex with sustainably-sourced Babassu Oil to tame frizzy hair, increase smoothness and enhance shine. 20% off professional products - (when you purchase 2 full size products)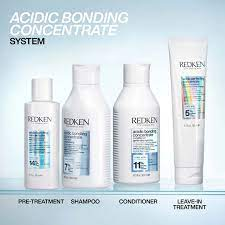 Redken Acidic Bonding Treatment System
Did you win a Acidic Bonding Treatment?? You're in for a treat!

Your favorite bonding haircare family just got bigger! Introducing the new Acidic Bonding Concentrate Intensive Treatment. This pre-treatment is the perfect addition to our bonding line, formulated with the maximum concentration of citric acid and our bonding care complex. This is the first step to prep hair for the benefits of the rest of the Acidic Bonding Concentrate range. Together, it will transform hair with instantly visible results​, 14x smoother*​, 2x stronger*​ and 90% more conditioned hair.*

*use of Acidic Bonding Concentrate Intensive Pre-Treatment, Shampoo and Conditioner vs. non-conditioning shampoo​*use of Acidic Bonding Concentrate Intensive Pre-Treatment, Shampoo and Conditioner vs. non-conditioning shampoo​ Buy any 2 full size products and get 20% of each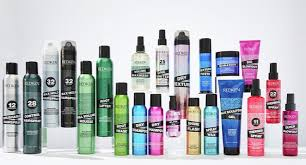 Redken's New Packaging
HAIRCOLOR, HAIRCARE & HAIR STYLING PRODUCTS
Get the haircare, hair color and hair styling products you need with these Redken product lines. Navigate to a particular product type or find products to meet your specific hair concerns—including dry damaged hair, fine and thinning hair, hair breakage, curly and wavy hair, and color treated hair— or desired end looks—including hair volume and thickness, smooth hair, hair texture and curly and wavy hair styles.

https://www.redken.com

Take a Hair Quiz
https://www.redken.com/hair-quiz Call for prices
Appointment Confirmations Are Easy Now
Appointments are confirmed a few different ways.
* texting to your mobile number.
* emailing you.
* calling from the landline.
Let me know which confirmation you prefer, we will be happy to update your confirmation number, email, or text so you are confirmed for your appointment. Confirmation for appointments is much easier now.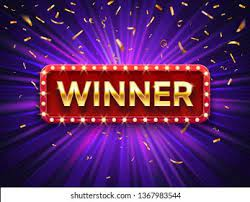 Studio B Scratch Off Game App Winner's
We will gladly schedule your prize to your next appointment. Winners will receive Complimentary Services and Free Travel Size Products
Just Arrived
Gift Sets have arrived
Studio B Update...
The Redken Gift Sets have arrived. Gift Set contains a 16 oz. size of Frizz Dimiss Shampoo & Conditioner.

We will be closed for the Federal Holidays.
Thanksgiving November 24
Christmas December 25. 20% off professional products - (when you purchase 2 full size products)
Lost & Found
Ladies puffy Vest has been found. (Maybe from Wednesday appointment, in the evening.)
Happy Thanksgiving
We will be closed on November 24 in observation of the federal holiday.
We will be back in the salon on November 25. If you're a game winner, please call in to schedule your prize.
Parkinson's Philadelphia Run / Walk
The Michael J. Fox Foundation's
Philadelphia Run/Walk
DATE: Sunday, October 16, 2022
TIME: 7:30 - 11:00 AM
LOCATION: FDR Park - Philadelphia, PA

Thank you for your interest in the 2022 Philadelphia Run/Walk. Unfortunately, due to unforeseen construction at the venue, we have made the difficult decision to cancel this year's event.

Having weighed all options, we are unable to provide the experience that our community knows and deserves this October. We sincerely apologize for any inconvenience this may cause to our registrants, staff, volunteers, and the Philadelphia PD community. If you have any additional questions, please email runwalk@michaeljfox.org.
5 Self-Care Practices for Every Area of Your Life
https://www.verywellmind.com/self-care-strategies-overall-stress-reduction-3144729
Then link can provide you with more Self-Care practices.
Hello Autumn
Check out our professional haircare products, Redkin, WOW, Olaplex, Bed Head, Cat Walk, Babe, 20% off when you purchase 2 full size products
October is Breast Cancer Awareness Month
Breast Cancer Awareness Month (BCAM), also referred to in the United States as National Breast Cancer Awareness Month (NBCAM), is an annual international health campaign organized by major breast cancer charities every October to increase awareness of the disease and to raise funds for research into its cause, prevention, diagnosis, treatment and cure.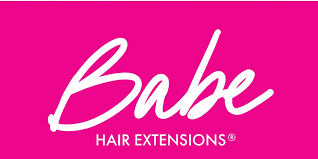 Babe Hair Extensions are available
Call today to schedule a consultation, and how to care for your extensions.
Scheduled your appointment today.
Call 215-938-9900

Q & A about Babe Hair Extensions
Are babe hair extensions human hair?
Hair stylists reach for Babe to offer hand-crafted, ethically-sourced, 100% human remy hair extensions for their clients.
Article from Career Addict! The 16 Best Interview Hairstyles for Men
Article written by: Joanna Zambas Joanna Zambas Content Manager and Career Expert

Drop this link in your browser for some legit info!
https://www.careeraddict.com/prepare-job-interview
Get that Job! Interviewing Hairstyle Tips from Indeed.com
QR Code is attached for this article!
Schedule your Olaplex or Keratin Treatment
Call to schedule.
Summer Product Special!
When you purchase 2 regular size professional products, (Shampoo, Conditioners, & Hair Spray, Brushes...) you will get a 20% discount on both.
Back to School Haircuts, Hi-lights & Lo-lights, for 2022-2023 School Year!
Our stylists are ready to get you looking fresh for Back to School..... with a fresh haircut or styles, Hi-lights & Lo-Lights.